Embed from Getty Images
Heading into the Stanley Cup Final I provided five reasons I'm rooting for the Dallas Stars to win the Stanley Cup.  And, I don't mean to toot my horn, but I think they're five damn good reasons.  But, after last night's performance by Steven Stamkos, I've changed my opinion and I'm now rooting for him and the Tampa Bay Lightning to win the Cup. Classic flip-flop.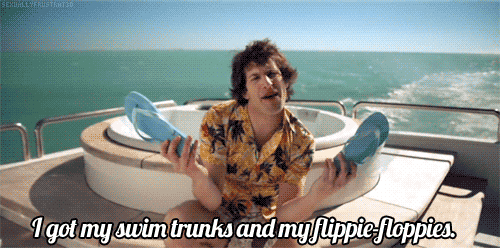 Chirp me all you want, but what was on display last night was magical.  His performance on and off the ice was god-like.  It was so compelling, that I need to see that man hoist the Cup.
Up until last night, the captain, affectionally known as Stammer, hadn't played in an NHL game since February 25th.  Stamkos suffered a lower-body injury during Phase 2 of the NHL's Return to Play.  The Lightning's success gave him more time to recover as he stayed with the team in the bubble.
And recently (60 days to be exact) he started skating with the team and during the Lightning morning skates (and he looked really good, too), but there was no word on any return. 
Then, around 7:35 PM EST last night, the twitter-sphere was buzzing as, to everyone's surprise, he took the ice for the pregame warm-up.
https://twitter.com/i/status/1308913368015810561
Steven Stamkos is on the ice for warmups before Game 3 of the #StanleyCup

His last game was 210 days ago.

— Chris Johnston (@reporterchris) September 23, 2020
https://twitter.com/TBLightning/status/1308916932490547200
By the way, how about that luscious salad?! What a spectacle.
https://www.instagram.com/p/CFf3gUloJPm/
Some speculated whether Stamkos took warm-ups to provide his team with an "emooshional boost" (shout out Kevin Bieksa for chirping Elliotte Freedman on air), or whether he was locked-in and ready to play.
But, as we all know now, Stamkos was returning to action.
It's official: Steven Stamkos returns. pic.twitter.com/DLYJnrk3jX

— Chris Johnston (@reporterchris) September 24, 2020
Expectations were reasonably low – from him, his teammates, and Lightning fans.  Entering last night's game, Stamkos hadn't played in 210 days (since February 25th), but was technically riding a 15-game point streak.  
What transpired last night will now be considered Cup lore as the forward scored on his third shift and his first shot of the game – an absolute piss missile targeted for the top left corner of the net.
I mean, come on, what a shot!
https://twitter.com/NHL/status/1308927136229740544
Steven Stamkos became the second NHL player – and first in more than 80 years – to score a goal while skating in his first game of the playoffs during the #StanleyCup Final. The other was Billy Taylor Sr. with Toronto in 1940 (Game 2 vs. NYR).#NHLStats: https://t.co/paTUCACJI8 pic.twitter.com/NATYyuBdz0

— NHL Public Relations (@PR_NHL) September 24, 2020
You could see how much it meant to his teammates by their reaction when he scored.  Gotta love the enthusiasm from the bench.
https://twitter.com/TBLightning/status/1308930970196865036
https://twitter.com/NHL/status/1308928245606289408
Unfortunately, not long after his snipe, it looked like Stamkos may have tweaked his lower-body injury.  Here's his last shift of the first period, which ended up being his last shift of the game.
Here was Steven Stamkos's final shift in the 1st period #GoBolts pic.twitter.com/O3gcftgTvO

— Here's Your Replay ⬇️ (@TheReplayGuy) September 24, 2020
During the second period Stamkos was seen taking the ice to test out the injury during TV timeouts but simply couldn't give it a go.  During the second and third periods, he stayed on the bench with his teammates to cheer them on as they defeated the Stars by a score of 5 to 2 and took a 2-1 lead in the Cup Final series.
Stamkos' final stat line for the night:
five shifts
2:41 of ice time
seven seconds of puck possession time
2,350 feet skated
one HUGE goal
After the game, the Captain called the night "a dream come true." 
"At this time of the year, you want to do anything you can to help your team win," said Stamkos. "I've watched these guys be so committed to what our end goal is, and to be part of it tonight, it was a dream come true and I'm so proud of these guys. And to be able to share that moment with them and just even be on the bench and watch how well we played tonight, I have told these guys before: It's inspiring…It was great to be part of."
Said like a true Captain and someone I can get behind.  Even if Stamkos doesn't play another second of the Stanley Cup Finals he left his impression and contributed in a meaningful way.  F*ck the Stars, now I'm rooting for Stamkos and the Lightning to win the Cup.