Flow, salad, lettuce – however you slice it or dice it, every hockey player, at one time or another, embarks upon the most important rite of passage – growing out one's hockey hair. It can be a stressful endeavor for many.  What will my hair look like when I haven't trimmed it in months?
Every player dreams of having long, luscious man-rocket type salad a la Erik Karlsson.
Or maybe some beautiful curly locks like Jaromir Jagr.
Or maybe you're lucky enough to sprout a chia pet type afro from your melon like Mike Commodore.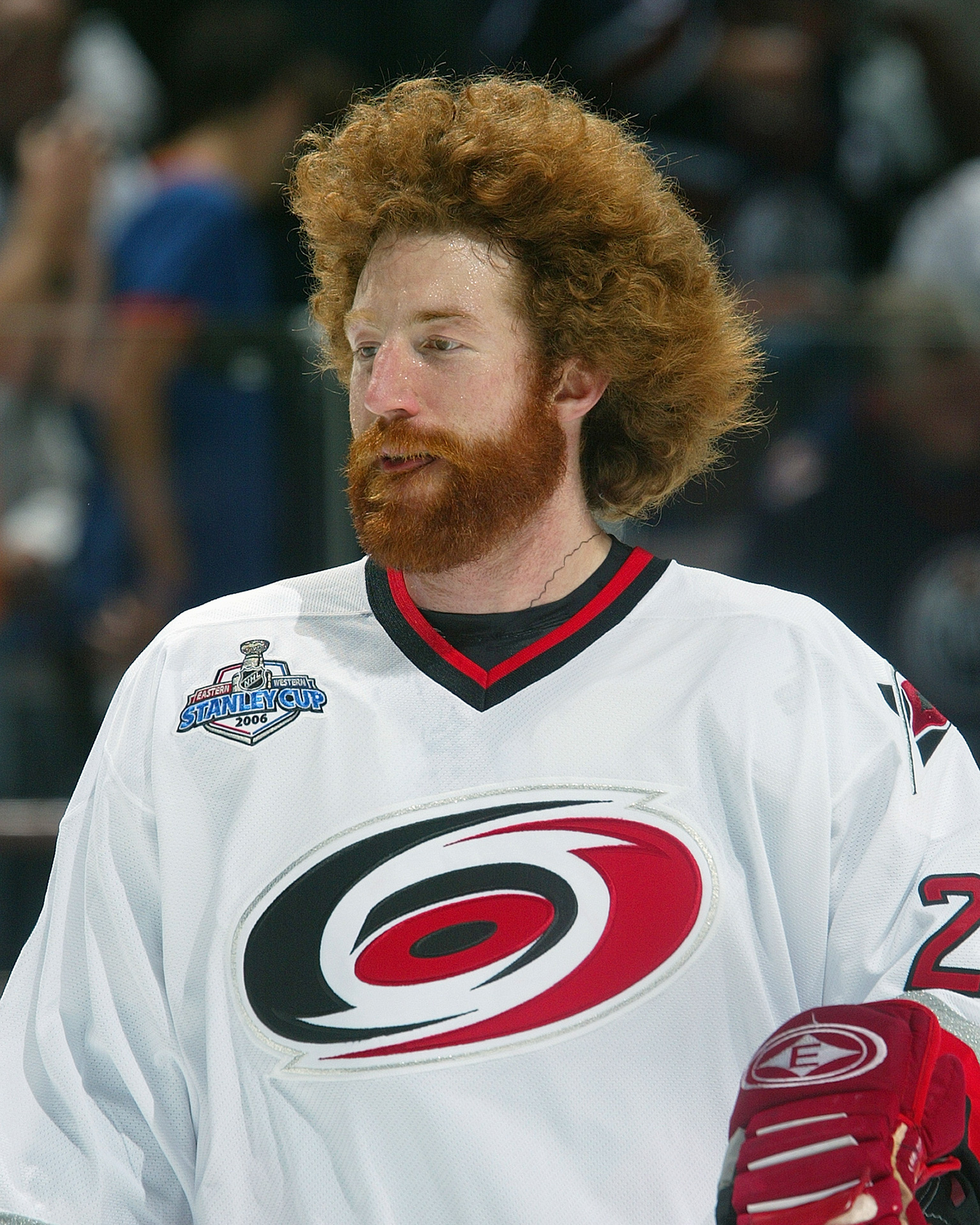 And if you're really ballsy, you might have the courage to fashion your flow into the signature Patrick Kane Playoff mullet with lines shaved into the side of your head.
No matter the style, hockey players take pride in meticulously crafting their salad.  It embodies who you are.  A representation of your character, attitude, demeanor, style of play, music tastes, level of education, political affiliation, hygiene, and overall well-being, etc.
Aside from the pregame salad skate at an NHL or pro-hockey game, perhaps there's no better place to showcase your salad and scout future flow trends than the Minnesota State Hockey Tournament aka "The Tourney."
Games at the Minnesota State Tournament, which take place at the twenty-thousand-seat Xcel Energy Center, in St. Paul, begin with player introductions where, with helmets off, each kid skates from the goal line to the blue line toward the Channel 45 cameras, which stream live online around the world.  Players use this proverbial catwalk to showcase their salad and personalities.
Some of our favorite moves:
running the hands through the hair AKA the Fiala
the wink
No matter what move the player goes with, the hockey hair is the true focal point.
Day 1 of the 2020 Minnesota boys' state hockey tournament is over and there are already a handful a masterful manes to showcase:
Rowan getting that lettuce in everyones kitchen @BlakeBoysHockey #TheTourney20 pic.twitter.com/Q99anmpgDu

— Shayne Pasquino (@shaynepasquino) March 5, 2020
Wilson making sure everyone sees that mullet @MonticelloMagic pic.twitter.com/wv54Wszipd

— Shayne Pasquino (@shaynepasquino) March 4, 2020
If Meeker doesn't have an ad deal with a ramen noodle company he should look into one.. #TheTourney20 @WarroadHShockey pic.twitter.com/KAkTUxJfPn

— Shayne Pasquino (@shaynepasquino) March 5, 2020
Put Jacob's lettuce in the Louvre @hutchhockey20 #TheTourney20 pic.twitter.com/WIgdrvTrpq

— Shayne Pasquino (@shaynepasquino) March 5, 2020
If that isn't enough lettuce for you herbivorous savages, you're in luck.  Day 2 of the Tourney is today, which is sure to include some slick moves, fascinating flow and truly great high school hockey.
Minnesota State Tournament High School All Hockey Hair Teams: