Over the years, Halloween costume parties have become highly anticipated events for NHL teams. Slowly but surely, year after year, players and their wives have become more coordinated and committed to having the best costume. Here are the good, the bad, and the ugly of NHL Halloween costumes of years past.
The Good
P.K. Subban – Thriller
Current Nashville Predator, P.K. Subban went HAM with his professional face paint and exceptional red leather costume. As one of the best personalities in the NHL, we expected nothing less from this beaut.
David Desharnais – The Joker
Desharnais looks like he could have been a stunt double in the Dark Knight with this getup.
TJ Oshie – 101 Dalmatians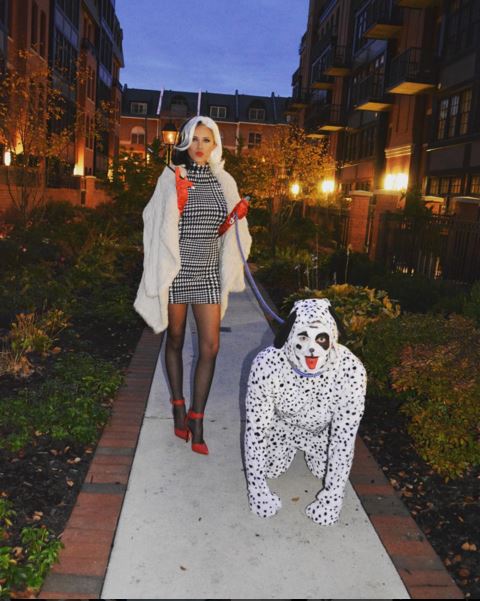 If Lauren Oshie told us to dress up like a dog and get down on all fours, we'd happily oblige.
Scott Hartnell – Larry Bird
Simple and spot on. The moustache really ties everything together.
Jordie Benn (and girlfriend) – Twin Bunny Emoji
A+ for creativity. Hey Jordie, do you even squat bro? Holy tree trunks.
The Bad
Carey Price – The Price is Right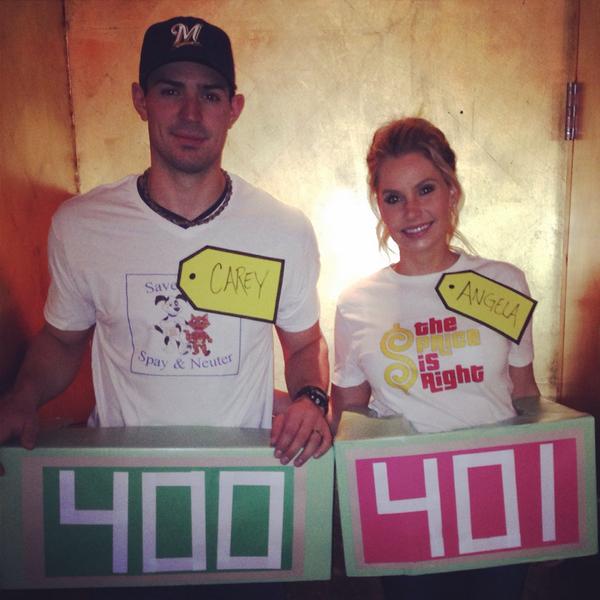 Ok Carey…we get it. You were going for a little play on words with your last name. Congrats on all the creativity. Nerd.
Tom Wilson and Michael Latta – Castaway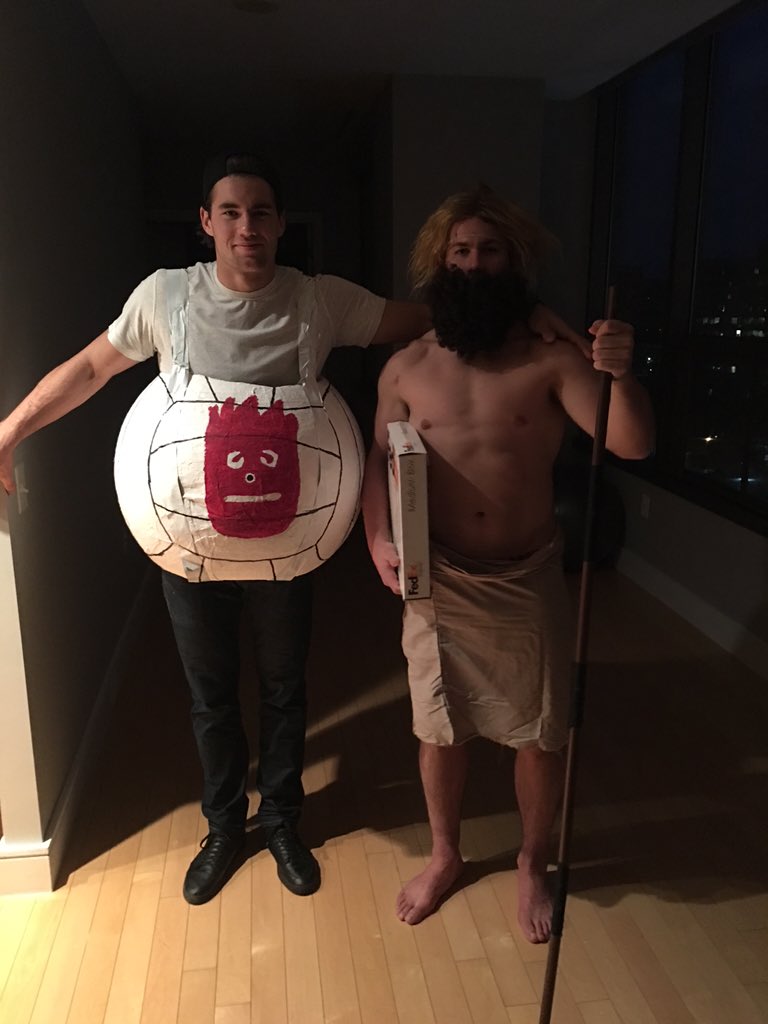 RIP to these former Capitals roomies.  They had one solid bromance.
Taylor Hall – Zipper Face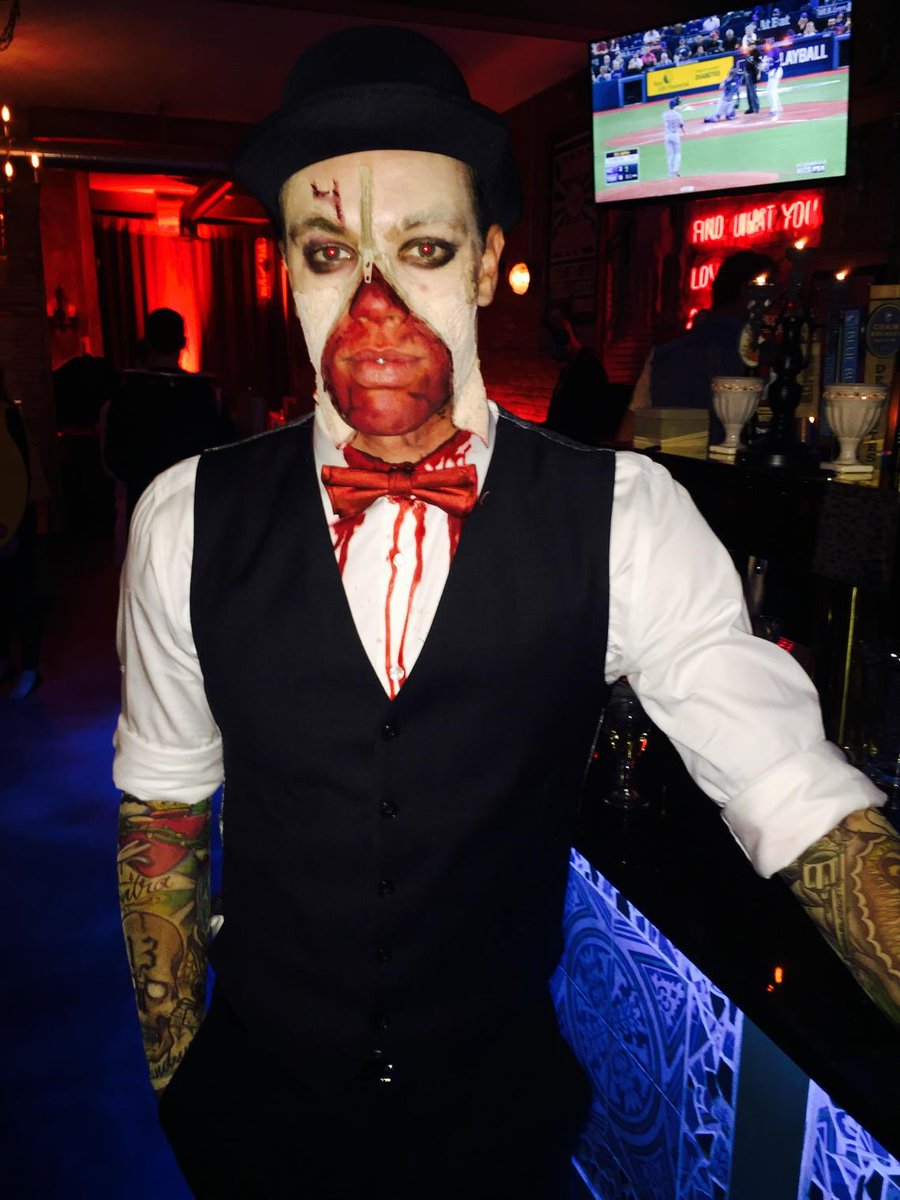 A for effort, but D overall for disturbing. This is the costume of a free agent, not a first overall pick.  Come on Taylor – you're better than that.
Alex Ovechkin – Batman
Alex Ovechkin, who signed a 13 year / $124,000,000 deal, rockin' a $10 knock-off Batman costume.
Paul Stastny – Taco Bell Taco
This baby wielding taco is St. Louis Blues forward Paul Stastny. We're no experts, but that baby's head might need a little more support, Paul.
The Ugly
Jordin Tootoo – Umpa Lumpa
Considering the level of execution of this costume, we can only assume this came from his personal closet and not a store.
Dallas Stars – Teenage Mutant Ninja Turtles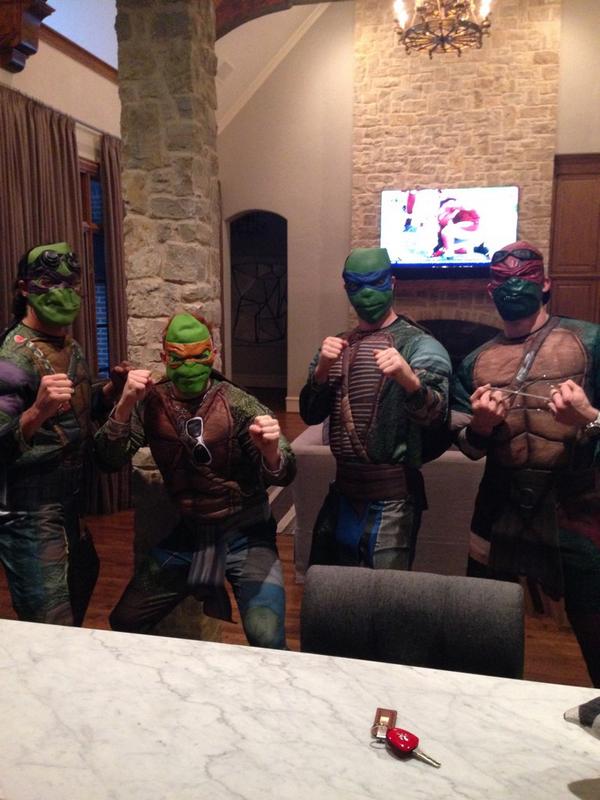 We imagine this is how four bachelor rookies dress when they remember the team's Halloween party starts in 30 minutes.
Erik Karlsson – Little Mermaid
Not many guys could get away with dressing as the evil sea witch Ursula. Then again, most guys don't date Melinda Currey to bring dressed as Ariel. Touche Mr. Karlsson. Touche.
Jamie Benn, Jason Demers and Tyler Seguin – Three Blind Mice
These three blind mice probably ran after the farmer's wife and his daughter and his daughter's friend and…you get the point.  Look out for these three savages.
Jack Eichel – Unicorn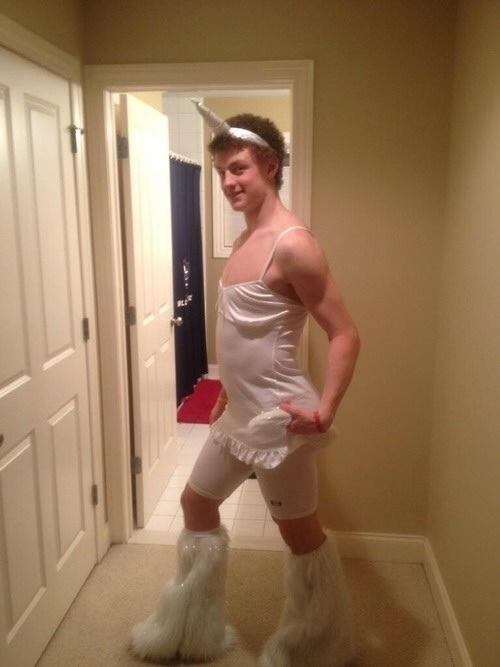 A unicorn that plays hockey? That man's name is Jack Eichel. By the way, we're giving away one of his autographed jerseys valued at over $500 (magical powers not included).  Create and complete a player profile (picture and gear included) to be entered to win.
Honorable Mention
Boston Bruins – Frozen
Further proving hockey players are the best, a group of Boston Bruins took to Children's Hospital dressed as Frozen characters to visit sick kids. True beauties.
———————
Are you a member of the awesome hockey tape subscription service, the Hockey Players Club? If not, save yourself time and money and join today!